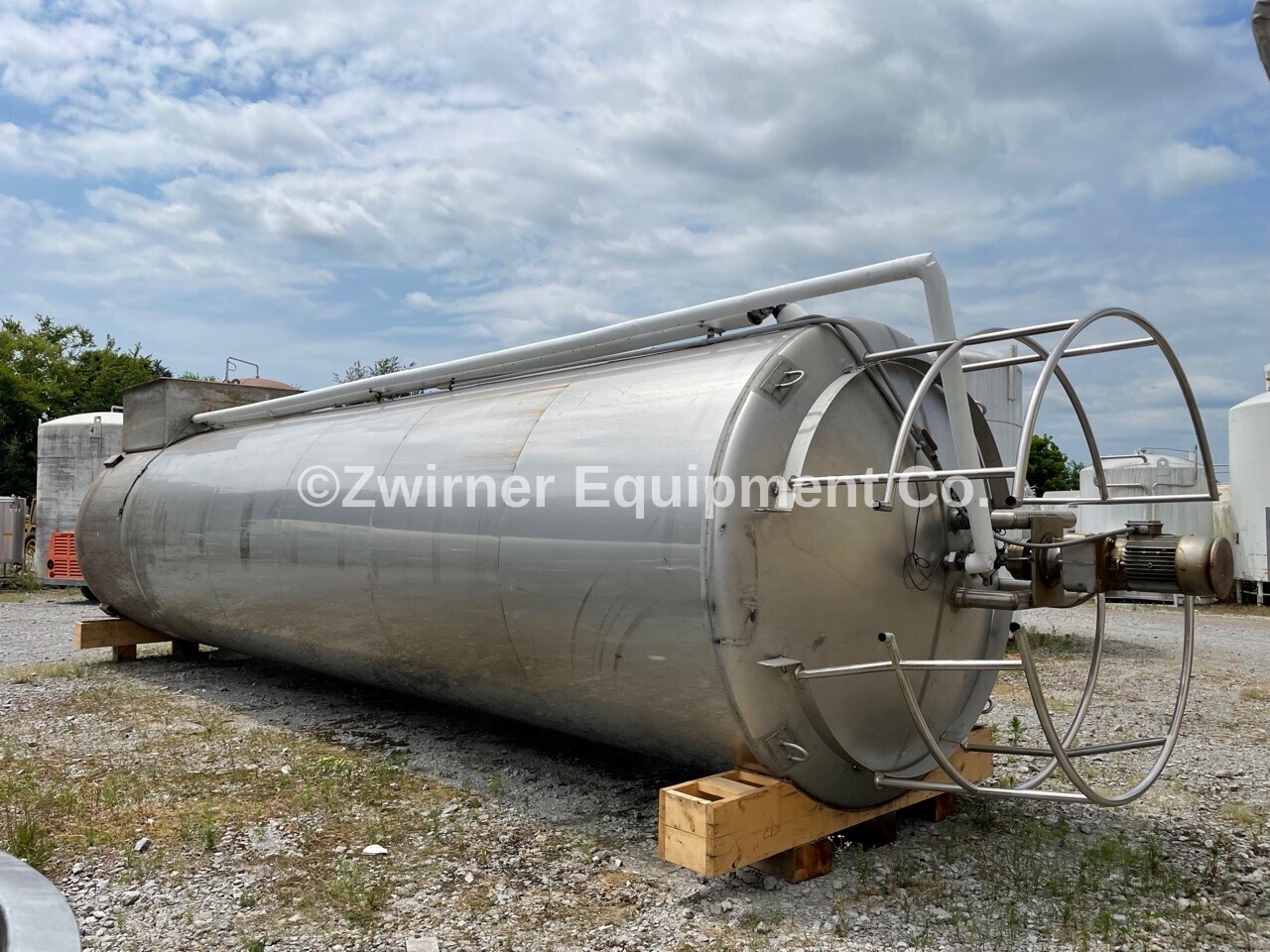 Cherry-Burrell Model SVW, 10,000 Gallon All Stainless Steel Refrigerated Vertical Silo Type Storage Tank
SKU: VT-378-C8
Additional Product Information

STATUS
AVAILABLE FOR PURCHASE AS-IS
SERIAL NUMBER
E-170-90
AGITATION
OFFSET VERTICAL AGITATOR WITH (3) FLAT-PITCHED-BLADE IMPELLERS
ALCOVE
STAINLESS STEEL ALCOVE
CIP
CIP/VENT/OVERFLOW LINES
DOUBLE SPRAYBALL
PRODUCT MONITORING
RTD WELL
THERMOMETER WELL
LEVEL SENSOR WELL
CONNECTIONS
3" INLET
3" OUTLET
HEAT TRANSFER AREA
2-ZONE HEAT TRANSFER AREA WITH 180 SQ. FT. OF COLDWALL PREVIOUSLY USED WITH AMMONIA
DIMENSIONS
APPROX. 96.5" DIA. X 38' H.
Cherry-Burrell Model SVW, 10,000 Gallon All Stainless Steel Refrigerated Vertical Silo Type Storage Tank
SKU: VT-378-C8
EDMEYER STAINLESS STEEL SINGLE LANE CASE STACKER
SKU: 23432-234
Categories: Material Handling, Miscellaneous Equipment for Sale