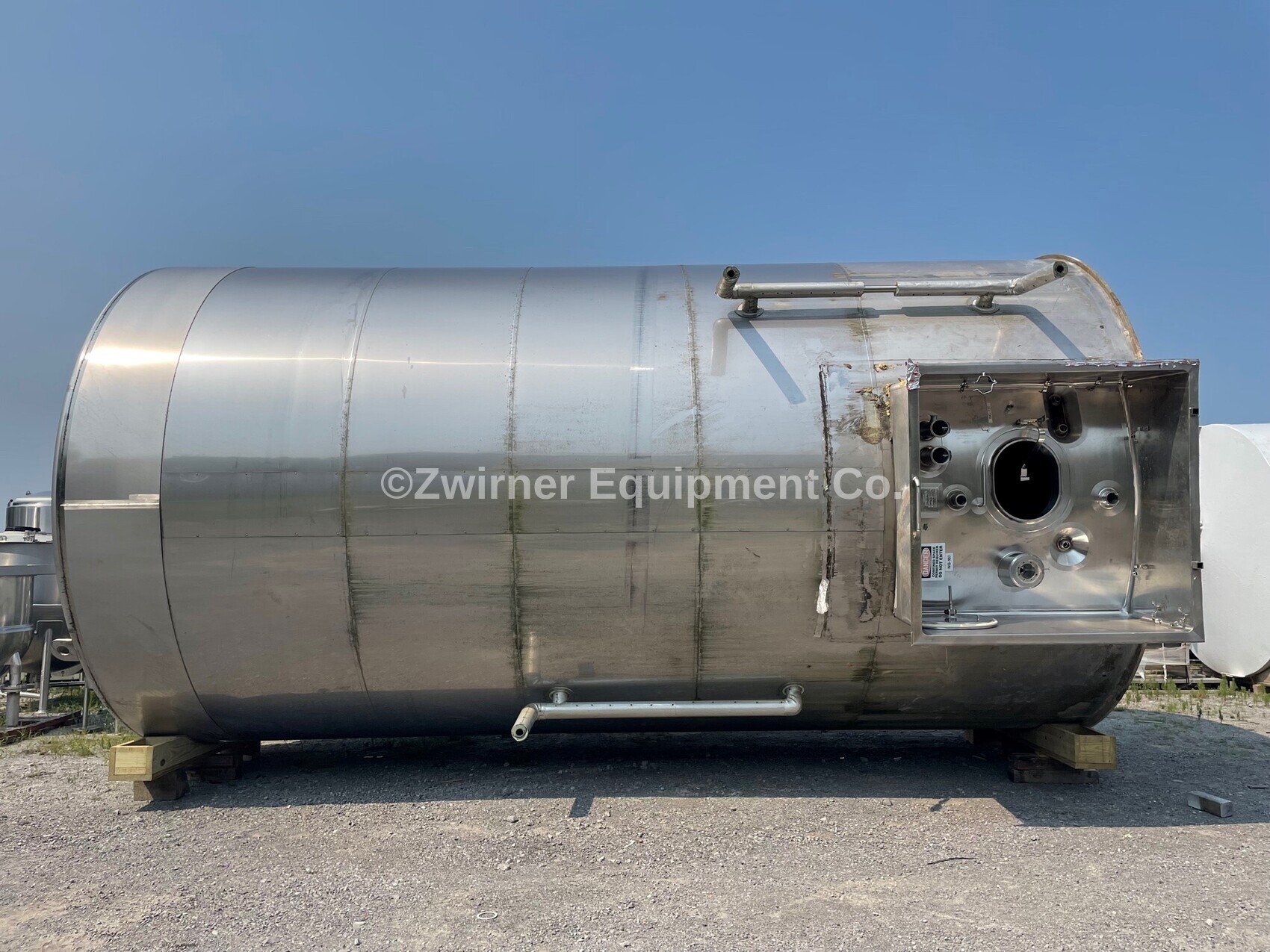 ***SALE PENDING*** Feldmeier Model SVW, 60,000 Liter (15,852 Gallon) Refrigerated Vertical Silo Type Storage Tank
SKU: VT-380-01
FACTORY DRAWING WILL BE SENT WITH QUOTE UPON REQUEST
MFG. IN 2007
Additional Product Information

STATUS
SALE PENDING
SERIAL NUMBER
E-1248-06
AGITATION
HORIZONTAL MECHANICAL AGITATOR
ALCOVE
STAINLESS STEEL ALCOVE
CIP
INTERNAL CIP/ VENT/ OVERFLOW LINES
SPRAY-UP CIP SYSTEM
FOR PRODUCT MONITORING
RTD WELL
THERMOWELL
LEVEL SENSOR PORT

OUTLET
3" OUTLET
COLDWALL
266 SQ. FT. OF TOTAL COLDWALL
JACKET
2-ZONE SIDEWALL JACKET RATED TO 150PSI
DIMENSIONS
APPROX. 141" DIA. X 297" O.A.H.
***SALE PENDING*** Feldmeier Model SVW, 60,000 Liter (15,852 Gallon) Refrigerated Vertical Silo Type Storage Tank
SKU: VT-380-01
EDMEYER STAINLESS STEEL SINGLE LANE CASE STACKER
SKU: 23432-234
Categories: Material Handling, Miscellaneous Equipment for Sale