The Truth About Epoxy vs. Enamel Paint for Your Plant Equipment
Equipment Maintenance
Reconditioning
Stainless Steel Tanks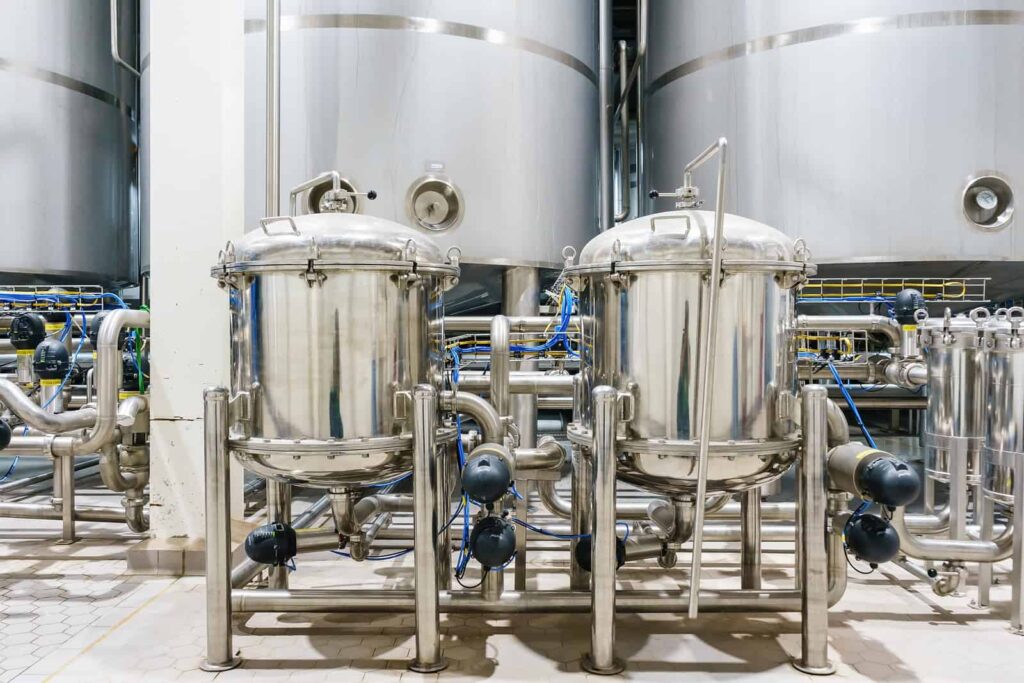 When it comes to looking for
stainless steel tanks
for your business, there are plenty of things to consider. From type, size, and even orientation, it takes the right know-how to choose what's best for you. However, there's one factor that is often overlooked: whether you use enamel paint or epoxy on your tanks. The distinction between the two can get a little confusing, but it's important to choose the right coating. Why? Because it can directly play into the longevity of your equipment. Given the value a tank has to your business, it is critical to ensure that the right coating is applied to set you up for success. Let's take a look at the difference between epoxy vs. enamel paint, so you can learn what direction is best for your business equipment.
Enamel Basics
Let's kick things off with some basics. Enamel paint is often manufactured with Alkyd Resins, which means it is easy on the equipment when applied. Think of enamel as using a sponge to clean your dishes as opposed to a thick brush. Like many paints you're familiar with, enamel comes ready to go. There is no mixing involved and is truly a one-stage product. Once applied to a tank, enamel paint will take some time to dry, so if you're in immediate need of the equipment, keep that in mind. Enamel paint has easy washing capability and is stain resistant with a smooth glossy finish. Food and drug manufacturers will find it easy to keep tanks clean and free of contaminants that may hurt production. The benefits come with a downside. Tanks coated in enamel will have to be re-painted on a yearly basis to prevent rust. That even includes tanks that are indoors. Additionally, enamel is not able to stand up well against regular contact with chemicals. This is a heavy consideration depending on what exactly your tanks are being used for.
View Our Inventory of Stainless Steel Equipment
Epoxy: What Is It and What Can It Do?
Opposed to enamel paint, epoxy is more heavy duty. It comes in a two-stage mix, meaning that the resin is combined with the hardening catalyst. Once mixed, there is a short window of time to apply the epoxy to the tank. While epoxy takes a little more set up, the benefits that come out of such a strong mixture are well worth it. Anxious about applying the epoxy yourself? Zwirner Equipment Company offers epoxy coating as part of the
reconditioning process
. Some of the benefits of epoxy coatings include:
Durability: Epoxy coating is known for its extreme durability. Once the epoxy cures, it turns into a hard-finished surface. Epoxy coatings can last up to five years, even if the tank is outdoors.
Finish: The finish on epoxy coating is chemical resistant and easy to clean. The hardness of the material makes it ideal for food-related industries. Having the ability to keep your processing plant clean is important.
Safety: Since epoxy is a more hardened material, it is fairly fire and heat resistant.
Protection: Epoxy offers high protection when used to coat tanks. If you work in an industry with more rugged areas in the processing plants, epoxy should definitely be your coating of choice.
Versatility: Epoxies are a top choice for many industrial coating applications. You can use epoxy on steel, metal, concrete, and much more.
Zwirner Equipment Offers Reconditioning Procedures and Services to Fit Your Needs
Now that we know the basics, let's settle this debate. When it comes to epoxy or enamel paint, what do we recommend? At Zwirner Equipment, epoxy coating has the edge. There's a reason that epoxy is a popular choice for the processing equipment industry. The versatility and protection epoxy provides can give you peace of mind by turning your tanks into more durable assets. Are you currently looking for tank equipment options, or do you have tanks that are currently coated with enamel? At Zwirner Equipment, we provide high-quality stainless-steel tanks with the option of epoxy coating. Plus, we can provide epoxy coating to existing tanks with enamel.
Contact us
today to learn more about the
services
we offer.
Call Today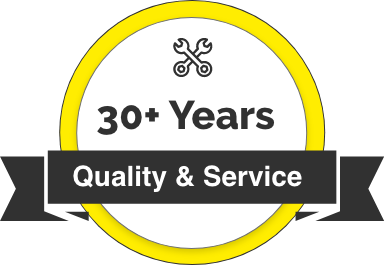 Related Articles
Stay Connected
Sign up for newsletter and recieve updates on new products, specials, and news.