Over 30 Years of Industrial Experience and Knowledge
Zwirner Equipment Company offers a variety of new and used machinery, equipment, and parts to industries requiring sanitary grade stainless steel equipment including, but not limited to, food processing, dairy, brewing, beverage, pharmaceutical, and HVAC. Our vast inventory of used stainless steel tanks, homogenizers, heat exchangers, mechanical pumps, refrigeration equipment, sanitation systems, and more are reconditioned by our team of skilled fabricators to ensure they're fully functional and operate properly. In addition to reconditioning and custom fabrication, our array of equipment maintenance, transportation, and additional services are tailored to meet the needs of your operation.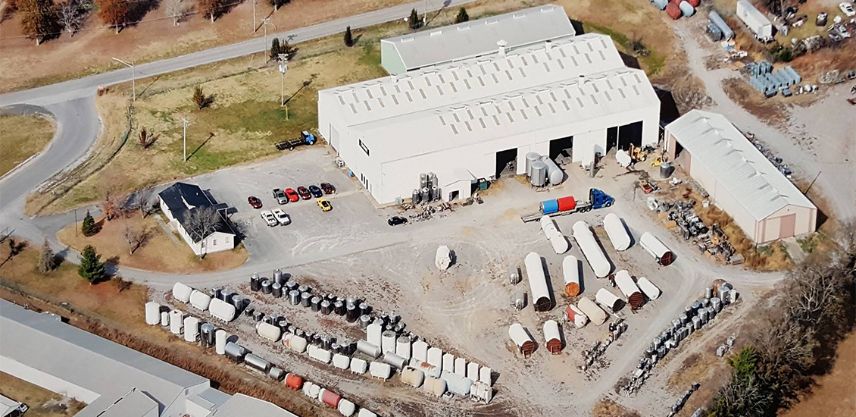 Zwirner Equipment was established in September of 2013. We are located off of State Route 25 in Hartsville, Tennessee, about a 45 minute drive from Nashville. Our facility resides on 9 acres and includes a 35,000 square foot shop with two 20 ton overhead cranes, two 7,500 square foot storage buildings, approximately five acres of equipment yard, living quarters, and a two story office building connected to the shop.
---
About Eric Zwirner, Founder & CEO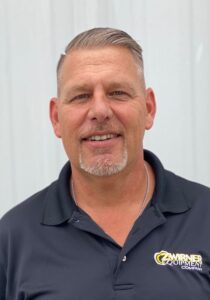 While Zwirner Equipment Company is a newer entity and corporation, the experienced staff and the guiding principles they follow are anything but new.
Eric Zwirner, Founder and CEO of Zwirner Equipment, has been in the industry for over 30 years. He got his start in 1984 at Heritage Equipment Company which was founded by his father, Chris Zwirner. Working his way up, Eric eventually purchased the company in 1996.
Operating on a strong belief that every customer is important and customer service is the highest priority, he stayed abreast of industry trends and development, enabling Heritage to diversify and grow over the next 13 years. In fact, Heritage was named Small Business Exporter of the Year by Ohio's Small Business Development Centers, saying the company was known for "superior quality, prompt response and efficient technology" under Eric's leadership. Eric eventually sold Heritage Equipment Company and relocated to Tennessee, where Zwirner Equipment Company was founded.
Zwirner Equipment operates with the same determined work ethic and integrity that was displayed by Eric and his team throughout his tenure at Heritage Equipment. Providing great service, treating every customer with the utmost importance and respect, and maintaining long-term customer relationships is what we strive for day in and day out. With our extensive industry knowledge and experience, Zwirner Equipment is a company you can depend on!
---
Contact Zwirner Equipment Today
If you have any questions about our available stainless steel tanks and processing equipment or want to learn more about our industrial equipment services, fill out the form below or give us a call today. Our representatives will be happy to assist you!
Zwirner Equipment also accepts trade-ins! Connect with our team for more information on our appraisal process.
Interested in joining the Zwirner Equipment team? Visit our employment page to view our open positions.
Call Today
---
Tour Our Facility