View Our Featured Products
APV Crepaco Model 5DL893 Stainless Steel Clad Homogenizer
Sku: H-306-08 Categories: Used Homogenizers
3-Tank Stainless Steel Skid Mounted CIP System
Sku: W-199-06 Categories: CIP Systems, Used Sanitation & Cleaning Equipment
Federal Model ESWSS 40.20, 40 Valve Lightweight Left Hand Filler
Sku: F-289-C6 Categories: Used Stainless Steel Filling & Packaging Equipment
Tri-Clover 3″ 24 Valve Cluster
Sku: V-243-01 Categories: Valves
Mueller 2,000 Gallon Dome Top, Slope Bottom, Pressure Wall Processor
Sku: PT-317-20 Categories: Processing Tanks, Used Stainless Steel Tanks
Baldor 100 HP Electric Motor
Sku: M-314-20 Categories: Additional Stainless Steel Equipment & Components, Motors, Gearboxes, & Mixers
EDMEYER STAINLESS STEEL SINGLE LANE CASE STACKER
SKU: 23432-234
Categories: Material Handling, Miscellaneous Equipment for Sale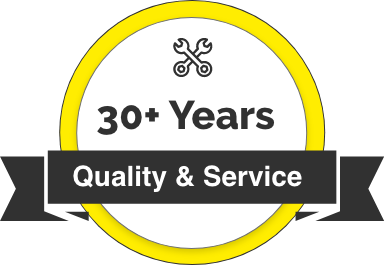 About Zwirner Equipment Company
Zwirner Equipment Company operates on over 30 years of experience and industry knowledge combined with an extensive range of services and inventory. Click below to contact our team of stainless steel tanks & equipment experts. We are centrally located in Hartsville, Tennessee, and a short 45 minute drive from Nashville International Airpot (BNA). We provide and deliver the highest quality of new and used processing equipment, machinery, engineering, parts and services. Serving a variety of industries requiring sanitary grade stainless steel equipment including, but not limited to, dairy, food processing, beverage, brewing or pharmaceutical industries.
Hear it from our Satisfied Customers
Zwirner's have always been prompt and courteous to respond to any questions that we have. They are helpful, professional, and do excellent work. We are pleased with the vats that we purchased from Zwirners and look forward to doing business with them again in the future.
Eric, As you recall you and I met when I was there to look at the 3K Vertical Silos that my client had an interest in. I saw your outstanding reconditioning process and to be honest I am quite impressed. I for one believe you will certainly deliver on what you promise. I expressed that in documentation to Luke and Daniel. PS again thank Paige for the excellent and greatly appreciated tour of your facility. You guys get a 10+ Rating from me.
Thanks for a sweet job on this tank. Looks friggin awesome Paint is a dead nuts perfect match. Regardless, just wanted to say thank you.