3 Reasons to Invest in Used Stainless Steel Tanks for Your Brewery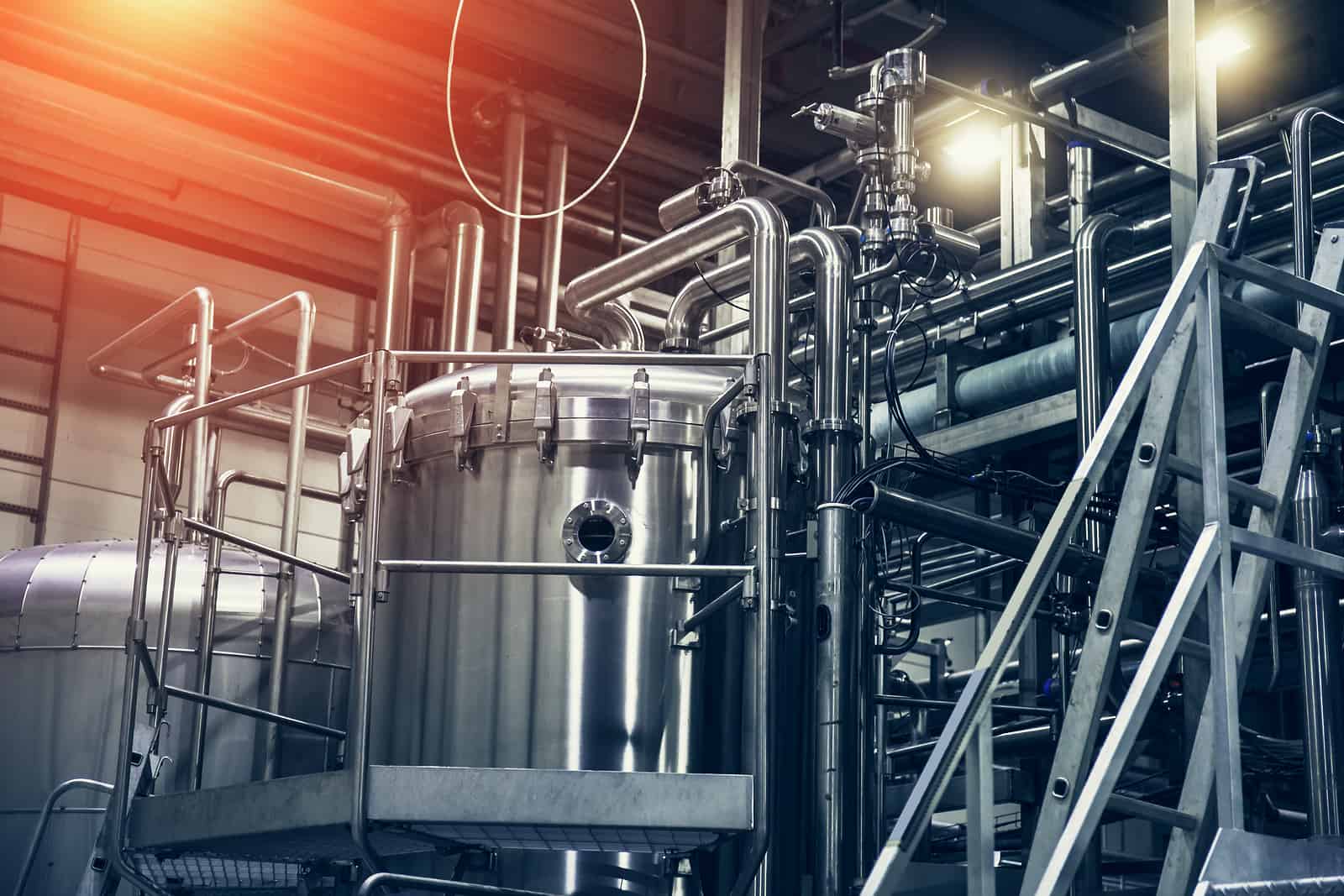 There's no doubt that we live in the golden age of breweries. Small to large breweries continue to open up all across the country to cater to millions of beer drinkers looking for their next favorite brand. Given how popular breweries are, it might be surprising that two of the biggest challenges are capital and keeping up with growing demand.
Luckily, there is a solution for both those hurdles that involves brewery equipment. Used stainless steel brewery tanks – when bought from the right provider – can help businesses save money and keep up with demand.
When considering any reconditioned brewery equipment, there may be some hesitance based on the preconceived notions around used equipment. Below you'll discover the top 3 reasons why used stainless steel brewery tanks are not only worth investing in but can also help you save money and keep up with demand.
1. Purchase Brewery Equipment at a Lower Cost
Breweries can be a capital-intensive business, especially when it comes to any brewery equipment you might need. New equipment can have a big impact on your cash flow. It's a substantial investment and one that might not be your best option.
There are more opportunities to buy high quality used brewery equipment. In a competitive industry where every dollar counts, saving thousands over the cost of buying new equipment gives your brewery the chance to use that money for other parts of the business.
Given the boom of the brewing industry, the price of new equipment has been rising steadily. While buying something brand new has a certain appeal, you don't have to sacrifice quality just because some brewery tanks are reconditioned. Many providers of used stainless steel brewery tanks implement a reconditioning process to ensure that equipment gives you years of reliable work. Just because brewery equipment was previously owned does not mean it can't provide value to your business.
It's important to note that buying used stainless steel brewery tanks means that you'll be paying less in sales tax. For brewery equipment like this, that could mean hundreds of dollars in savings! You can set that money aside for maintenance costs or even another piece of equipment to help you scale.
2. Get Brewery Equipment When You Need it the Most
As the number of breweries continues to grow each year, so are the waiting lists for new equipment. Buying new brewery equipment might mean placing an order and waiting for it to be made and sent out to you. Breweries often have production targets and deadlines to hit, which means you might not have the time to wait. When you're thinking about purchasing brewery equipment, it's important to consider the speed of delivery.
View Our Inventory of Stainless Steel Equipment
With used stainless steel brewery tanks, all the inventory you see is in stock and waiting at the provider's facility. Once you buy used brewery equipment, it can be delivered directly to your brewery. There's value added when your investment can be put to work and pay for itself in a short timeline instead of waiting weeks for a crucial piece of equipment to arrive. From browsing inventory online to fast delivery services, used equipment offers you more convenience.
Scaling your business to match growth can be challenging even if you already have all the needed brewery equipment. Can your business handle the time lag that often accompanies new equipment? When buying reconditioned or used brewery equipment, we also recommend asking about its history. Learning this information will often help lift any doubt over the quality of the equipment.
3. Lower Insurance Costs on Your Brewery Equipment
The money you save when buying used brewery equipment doesn't stop when you purchase it. Did you know that the cost of insuring used equipment is usually lower than the cost of insuring something brand new? This is just another example of how used stainless-steel brewery tanks can continue to add value to your business.
One thing you'll want to consider when insuring your newly purchased used brewery equipment is the difference between replacement value and cash value.
Replacement value: Choosing this option means that your business will be entitled a similar piece of brewery equipment that was lost.
Cash value: You are only entitled to the depreciated amount of the brewery equipment if there is a loss.
We recommend insuring your brewery equipment with replacement value. As anyone who's ever bought a car knows, items start to depreciate in value as soon as they're bought. One side benefit is that used stainless steel brewery tanks allow you to avoid the harsh first-year depreciation hit that new equipment will take.
Discover Reconditioned Brewery Equipment at Zwirner Equipment Company
At Zwirner Equipment, our used brewery equipment is the ideal choice if you're looking for a cost-effective solution for your business production needs. We're always adding inventory, and provide expert equipment transport services.
Learn more about our used stainless steel beer brewing equipment and contact us today.
Call Today