How to Identify a High-Quality Reconditioned Centrifugal Pump
Equipment Maintenance
Reconditioning
Services
When it comes to replacing a
centrifugal pump
, or adding an additional one to your existing production line, you don't just want the cheapest possible product. You want a sanitary centrifugal pump that you can trust that maintains the high standards of your facility. After all, if your pump stops working, your product stops moving. And, if your product stops moving, you can't fill your orders as promised.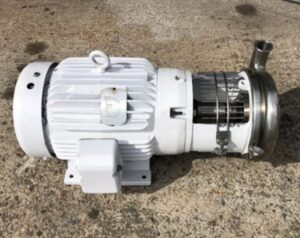 Obviously, your pumps are not a place to cut corners. However, that doesn't mean you necessarily need to incur the expense of a brand-new stainless steel centrifugal pump every time you want to increase production or replace a worn-out part. In this post, you'll learn why a high-quality, used centrifugal pump could be every bit as reliable as a new pump – and for a fraction of the price.
Sometimes New Just Isn't Good Enough
So, you're in the market for a new pump. That means there are a few options you need to consider. For one, you could go with a new pump from Waukesha Cherry-Burrell, or the manufacturer of your choice. While there is nothing wrong with this option, you'll have to be prepared to pay the current retail price. And, you'll also have to be prepared to wait up to six weeks for delivery. Depending on the specifics of your situation, this could be a deal-breaker.
The Business Case for Buying Reconditioned Centrifugal Pumps
On the other hand, you could choose to buy a reconditioned centrifugal pump. There are two reasons you may want to consider this option over buying new. For starters, you'll benefit from considerable cost savings that you can put back into your business. Perhaps more importantly, though, you'll get your pump faster. At Zwirner Equipment, turn-around time is typically two weeks max. That means you can ramp up production faster so you can go ahead and take that big-box order with confidence.
View Our Inventory of Stainless Steel Equipment
Reconditioned Centrifugal Pumps: The Proof is in the Process
Before you commit to purchasing a reconditioned centrifugal pump, make sure you understand the reconditioning process at the equipment company you decide to buy from. Some companies stop at a fresh coat of paint, while others take a more rigorous, in-depth approach to reconditioning. As for us? We pride ourselves on our top-notch
reconditioning process
and ensure that you will receive a sanitary centrifugal pump that is fully functional and more cost effective than a new pump.
Our Reconditioning Process at Zwirner Equipment
1. Electrical Motor Testing:
This is where it all starts. Before we do anything else, we make sure the motor that drives the centrifugal pump operates the way it's supposed to. If the wiring is bad or if it's pulling too many amps, we don't go any farther until these problems are resolved.
2. Mandatory Bearing Replacement:
Some equipment companies will simply eyeball the bearings and leave them alone if they pass a visual inspection. At Zwirner, we insist on replacing all bearings with new, sealed bearings – regardless of how good the current bearings look.
3. Mandatory Gaskets & Seals:
These are wearable parts, and they are prone to deterioration and failure over time. None of our reconditioned centrifugal pumps leave our warehouse without brand new gaskets and seals. Period.
4. Miscellaneous Motor Repairs:
From defective junction boxes, broken fans or rusted-out fan covers, we hunt for any other problem areas and then replace or repair the parts in question.
5. Stainless Steel Restoration:
Because many of our customers use their centrifugal pumps to produce food, cosmetics or pharmaceuticals, we make sure all stainless steel surfaces are clean and polished. And, if any stainless-steel component – the like the impeller, for example – is worn or damaged, we replace it.
6. Stripping and Re-painting:
We put this part of the process near the end, not because it isn't important, but because it doesn't matter how our pumps look if they don't work right. That being said, when it's time to re-paint a centrifugal pump, we do so using high-quality epoxy paint to extend the life of the paint job, giving you more bang for your buck.
7. Final Testing & Shipping:
It's one thing for a pump motor to work properly when we run it without a load on the bench. But, that doesn't tell us anything about how it will run when it's doing the heavy lifting on your production line. That's why all of our reconditioned stainless steel centrifugal pumps go through a final round of testing designed to simulate the stress of pumping a low-viscosity product. If everything checks out, it gets prepped for shipment and loaded onto a truck at no additional cost to our customers. But if not, the pump doesn't leave our facility until it passes.
Learn More About Reconditioned Centrifugal Pumps from Zwirner Equipment
Located in Hartsville, TN, we have more than 30 years of experience serving a variety of industries requiring sanitary grade stainless-steel equipment. Shop our current inventory of
stainless steel reconditioned centrifugal pumps
or contact us today for a quote.
Call Today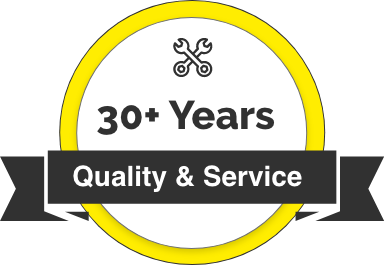 Related Articles
Stay Connected
Sign up for newsletter and recieve updates on new products, specials, and news.