Zwirner Equipment Company is a reliable equipment vendor that provides high quality services and products to help keep your business running efficiently. If you're in the market for new steel equipment, we can help you find the right solution that fits your business's needs and aligns with industry standards. We carry a wide inventory of new parts and supplies which features a vast selection of components, including supply tubing, gaskets, valves, funnels with valves, fittings, pumps, o-rings and more.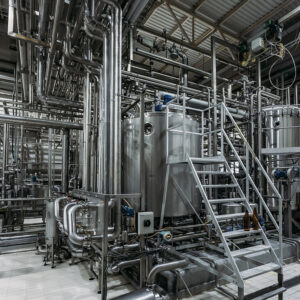 If we don't have the parts or components you're looking for on-site, we can custom order them for you. We are proud to represent the top stainless steel equipment manufacturers in the country, so we will find a way to get you the parts you need no matter what! We can even expedite your order so that you can get your equipment back up and running even faster.
Find Quality Equipment Today with Zwirner Equipment
If you are interested in purchasing new equipment, you've come to the right place. Zwirner Equipment is dedicated to providing the highest quality products and can help you get what you need when you need it! Fill out a form today or call us to learn more about our new parts we have in stock.
Not sure if new equipment is right for you? Check out our inventory of quality used stainless tanks, homogenizers, and other used equipment! We also provide reconditioning and custom fabrication services.
Call Today
---
Zwirner Equipment is proud to work with the following Stainless Steel Equipment Manufacturers: