As a processing equipment company, Zwirner Equipment specializes in industrial equipment services for food and liquid processing. Used stainless steel equipment can be great for cost savings compared to buying brand new machinery. However, purchasing used equipment – such as pasteurizing equipment or commercial brewing equipment – can be a big risk, especially at an auction.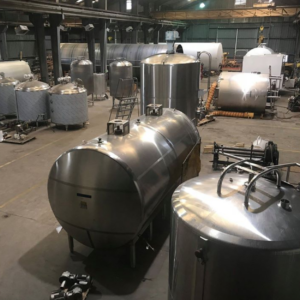 Zwirner Equipment Company has over 30 years of experience purchasing used processing equipment and we are pleased to now share our expertise with you! Our experts will travel to auction sites on your behalf to inspect, appraise, and purchase any used processing equipment that you are looking for. We will ensure that you are getting good, quality equipment for the right price. If you are interested in purchasing equipment that is in need of reconditioning, check out our reconditioning and remanufacturing services.
Contact Us For Professional Auction Representation
Our Auction Representation Services will save you the time and risk associated with purchasing used processing equipment. If you are interested in an auction rep from Zwirner Equipment, fill out a form today or give us a call to speak to one of our experts.
Call Today