Exploring the Many Uses of Stainless Steel Tanks in Various Industries
Industries We Serve
Stainless Steel Tanks
Stainless steel tanks
are used all over the world and by all sorts of people. The humble tank, though simple in design, is complex in its purposes. The main use of stainless steel tanks is for processing and fermentation of many different products we use everyday. This seemingly insignificant piece of equipment is relied on by various industries across the globe.
Dairy Food Processing
Dairy products are used or consumed daily by millions of people worldwide. According to a research paper from Purdue University, there are 60,000 dairy farms in the U.S. alone. 21 billion gallons of milk are produced each year in dairy plants. All of these plants use specialized, stainless steel tanks to
process milk
and keep dairy at certain temperatures for safe consumption.
Brewing Beer
According to the Brewers Association, there are about 2,403 breweries in America. Beer is an American commodity, and creating the perfect taste is challenging without the right equipment. Beer cannot be made correctly if it is not fermented. That is where tanks come in. Usually, all fermentation tanks are stainless steel and vertical. The stainless steel quality is important, as it helps prevent the beer from becoming contaminated from outside sources and infections.
View Our Inventory of Stainless Steel Equipment
Pharmaceutical Processing
Most modern drugs that we use would not be possible without the use of tanks. With the help of tanks, many new drugs have also been created. In the early 1940s, penicillin was desperately needed. It was considered the "wonder drug" that could cure most ailments, but scientists could not figure out how to mass produce it, making the drug extremely hard to come by. Scientist Jasper Kane and his colleagues were tasked to make it, but their efforts were too slow for the population's demands. It wasn't until they discovered the process of "deep tank" processing using giant, steel tanks that they were able to mass produce it. The "deep tank" process controlled pH and sterility of air to create ideal conditions for fermenting and creating penicillin. The steel tank has been in use for decades. Amazingly, people still find new and interesting ways to use it to improve our lives. From dairy desserts to life-saving drugs, tanks are needed for the betterment of our lives. Learn more about stainless steel tanks and other types of
stainless steel equipment
 that Zwirner has to offer.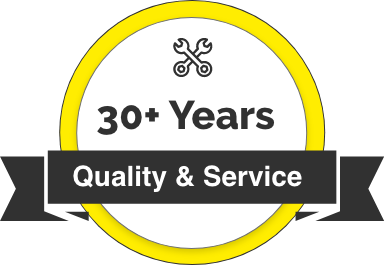 Related Articles
Stay Connected
Sign up for newsletter and recieve updates on new products, specials, and news.