How to Pick the Best Heat Exchanger for Your Brewery
Brewing Equipment
Industries We Serve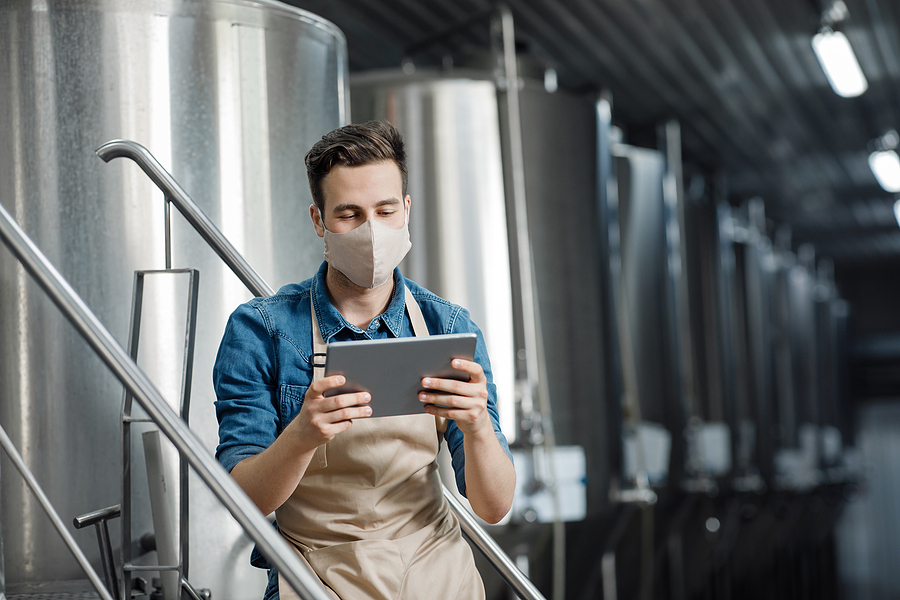 Beer brewing is a one-thousand-year-old tradition that got its start in Ancient Egypt. Now, there's roughly 8,200 craft breweries in the United States alone. Most people can tell you their favorite breweries without even thinking about it. But what many people don't realize is the amount of energy and heat it takes to create their favorite beers. The brewing process requires a lot of heat, and maintaining the level of energy needed can be expensive. Heat exchangers can make your brewing process more efficient. The question is, what heat exchanger is best for your brewery?
Why Your Brewery Should Invest in a Heat Exchanger
Brewing beer
is a complex process that requires you to keep a close eye on temperature control. Heat exchangers offer your brewery a reliable way to quickly cool down your wort. This not only can help your business brew a better tasting product, but it can also help increase your production. Heat exchangers also help you to reuse the heat created in your production process, so it doesn't go to waste. With how competitive the brewing industry has become, even small improvements can go a long way in helping your brewery grow.
Which Type of Heat Exchanger is Best for Your Brewery?
For the brewing industry, there are three main types of heat exchangers to choose from:
Plate and Frame Heat Exchangers
A plate and frame heat exchanger consists of a series of plates that connects to a large frame. This heat exchanger is great at producing a high level of efficiency for the amount of space it take up on the production floor. If your brewery is tight on space or is a smaller operation, a plate and frame heat exchanger is worth looking into. One of the main benefits of a plate and frame heat exchanger is how easy it is to clean. When you're brewing beer, even a small amount of bacteria can spoil the batch. A plate and frame heat exchanger is easy to disassemble, which gives you the opportunity to thoroughly sanitize it.
Shell and Tube Heat Exchangers
A shell and tube heat exchanger looks just like it sounds: a tube pack placed inside a shell. Many breweries go with a shell and tube heat exchanger because it is a more affordable option. Due to the simple design, this type of heat exchanger is better at running at higher temperatures and pressures. If your brewery is looking to increase its production, you'll want to consider a shell and tube heat exchanger. It can cool wort down faster than other types, and the faster wort cools, the more batches of beer your brewery can produce. It's important to note that a shell and tube heat exchanger takes up a considerable amount of space, so you need enough room in your facility for one.
Shell and Coil Heat Exchangers
A shell and coil heat exchanger has circular layers of tubes placed inside a shell. Due to its flexible design, this type of heat exchanger can be easily customized to fit your brewery's exact needs. It is also more compact in size, making it a good option for smaller breweries. Another advantage of a shell and coil heat exchanger is how low maintenance it is. This gives your brewery more time to focus on your product and process. While convenient, it's important to note that a shell and coil heat exchanger can struggle to keep up with larger beer productions. Consider how much beer you produce on a regular basis when considering what heat exchanger to purchase.
Find the Right Heat Exchanger for Your Brewery at Zwirner Equipment
At Zwirner Equipment, we have over 30 years of experience helping breweries just like yours find the equipment they need. We have a variety of heat exchangers in
our inventory
of stainless-steel brewery equipment. Plus, our
reconditioned heat exchangers
can help your brewery stay within budget when you're enhancing your production process. Zwirner Equipment is your single source solution for all the stainless-steel equipment your brewery needs to be competitive in the market.
Contact our expert team today
to learn how we can help your brewery thrive. Don't forget to ask our team about any custom solutions you might need.
Call Today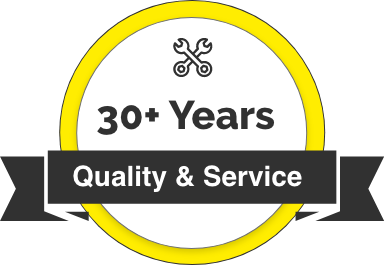 Related Articles
Stay Connected
Sign up for newsletter and recieve updates on new products, specials, and news.