Innovations in Ice Cream Manufacturing
Dairy Equipment
Food Processing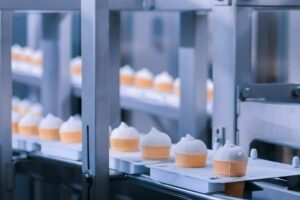 There was a time when ice cream manufacturing had no
homogenizers
or
refrigeration
. It consisted of putting your ingredients in a cylinder with ice and rolling it back and forth for hours. Now, ice cream is a mainstream frozen dessert with the
average American eating 48 pints a year
. Ice cream manufacturing has grown more efficient to keep up with demand. And the commercial ice cream making process has evolved to include a variety of manufacturing equipment. With so many ice cream brands pushing for market share, there has been a wave of new methods in manufacturing plants across the US. In this article, we're exploring some of the latest innovations in ice cream manufacturing.
New Ways to Chill
As you might already know, one of the final stages of ice cream manufacturing is cooling. But instead of the typical refrigeration methods, some companies are using liquid nitrogen. Manufacturing systems that use liquid nitrogen come with a list of impressive benefits, such as: • Allowing for more natural ice cream by cutting the need for emulsifiers, preservatives, or stabilizers. • The number of ice cream crystals are fewer, resulting in a smoother texture. • Improved efficiency by drastically cutting down on cooling time.
Ingredients that Slow Melting Time
Everyone can relate to being out on a hot summer day trying to eat your ice cream before it melts. But thanks to some recent research, a new addition to the commercial ice cream making process can change that. There is a protein called
BsIA
that acts as a binder to ensure the other ingredients stay together under heat. Think of this protein as an outer coat that helps repel heat from the ice cream underneath. Manufacturers would add the protein in with the other ingredients during the mixing phase of production. While researchers haven't determined how it will affect taste, this simple bacterial protein could have a huge impact on ice cream manufacturing.
Exploring Edible Packaging
Like many other industries, waste is always a concern in ice cream manufacturing. That's why some ice cream brands are exploring edible packaging. Why use this for ice cream? Because it would give ice cream a protective shell, much like an orange or coconut. During production, a ball of ice cream would be wrapped with a layer made from natural food. Think about all the packaging that comes with a frozen ice cream bar. With this innovation, ice cream manufacturers can cut the cost of packaging materials. It also gives the added benefit of letting companies try new flavor combinations by mixing the ice cream with an edible shell.
View Our Inventory of Stainless Steel Equipment
A Better Way to Clean Tanks
Ice cream manufacturing equipment
requires cleaning and sanitizing between each use. The inside of ice cream maturation tanks is hard to flush with cleaning solutions. Combine that with how sticky ice cream can be, and you have a problem that can impact a plant's output and efficiency. The current method is using non-moving spray balls. But given that these tanks don't move, the process can be time consuming. Recently, rotating spray devices have been used to cut down on the cleaning cycle for equipment. These devices use a rotary jet head that is capable of moving in 3D patterns instead of spraying in just one direction. With the cleaning cycle taking less time, ice cream plants can become more efficient in their production.
Improve Your Ice Cream Manufacturing Today
While it's good to stay on top of trends, you don't need the latest technology to improve your production. At Zwirner Equipment, we refurbish stainless steel equipment. If you're looking for a cost-effective solution for expanding your ice cream manufacturing,
take a look at our inventory
. You can also check out our selection of
used refrigeration equipment
and
used homogenizers
for sale. If you're interested in refurbished equipment or need a custom solution, contact our team today.
Call Today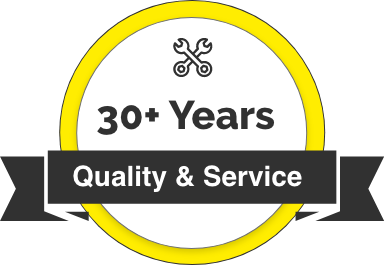 Related Articles
Stay Connected
Sign up for newsletter and recieve updates on new products, specials, and news.