What U.S. Steel and Aluminum Tariffs Mean for Your Business
Food Processing
Industries We Serve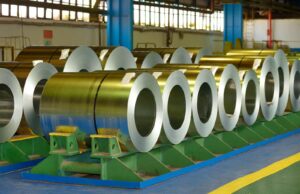 As daily news continues to roll out about the trade war that began with President Trump's steel and aluminum tariffs, manufacturers have quickly found themselves between a rock and a hard place. Or, maybe more appropriately, stuck between the U.S. and the world powers where they get a majority of their steel and aluminum from. So, what have been some of the immediate effects from the Trump administration's economic face-off with the rest of world? And what can food and beverage manufacturers expect moving forward? Let's take a look.
How the Trade War Started
Citing a need for increased national security, the Trump administration imposed 25 percent tariffs on imported steel and 10 percent tariffs on imported aluminum in March on China, Russia, India, Japan, and Turkey. The tariffs were then extended in April to the EU, Canada, and Mexico. Since then, countries have enforced retaliatory tariffs of their own – for example, the European Commission approved $3.2 billion worth of tariffs on U.S. goods – and the U.S. is threatening China with additional taxes.
Effects of Steel Tariffs Seen So Far
It's hard to guess what the end of this trade war will be, but impacts are already being felt throughout the country. As a result of increased prices on steel and aluminum, domestic metal-making facilities are re-opening in states like Ohio and Kentucky, with more predicted to open in the coming months. But opening more facilities in the U.S. doesn't solve manufacturers' immediate steel and aluminum needs. Some small businesses have already lost large amounts of business and have had to cut down on their workforce. Even large companies like
Bish's Steel Fabrication and Manufacturing company
in Salt Lake City have seen a decrease in business as a result of the tariffs.
View Our Inventory of Stainless Steel Equipment
What Can Food and Beverage Manufacturers Expect Moving Forward?
When the idea of steel and aluminum tariffs started to look more like a reality back in February of 2018, food and beverage manufacturers like Coca-Cola, PepsiCo, Snapple, and Constellation Brands stated in a letter to President Trump that a 30 percent tax on imports would increase their manufacturing costs to $768.8 million. Other companies like MillerCoors and Can Manufacturers Institute were also
quoted saying
that there simply isn't enough supply of domestic steel and aluminum, and tariffs on these goods may result in increased prices for consumers and the closing of U.S. aluminum can manufacturing plants. As these tariffs continue, manufacturers may see other impacts, such as:
A decrease in consumer sales after prices for products increase
A loss of 470,000 jobs after complete implementation of the tariffs
An increased reliance on plastic packaging, causing environmental harm
Strains on current partner relationships overseas and a need to find new domestic partners
Is There a Way to Minimize the Impact of Steel Tariffs?
It may still be too early to tell what the full impact of the steel and aluminum tariffs will be, but it's clear all food and beverage manufacturers will be in for a bumpy ride. While companies can't necessarily get away from the tariffs, there may be ways to minimize the effects, like running a lean, strategic supply chain, quickly establishing solid relationships with domestic steel facilities, and leveraging reconditioned stainless steel processing equipment instead of brand new equipment.
Zwirner Equipment Provides Quality Reconditioned Stainless Steel Food Processing Equipment
Zwirner Equipment has over 30 years of experience
delivering
reconditioned processing equipment, machinery, engineering, parts and
services
. If you're looking for the highest quality stainless steel equipment, but want to avoid new equipment pricing, we have what you need. Check out our selection of 
stainless steel appliances
and
contact us
today to learn more.
Call Today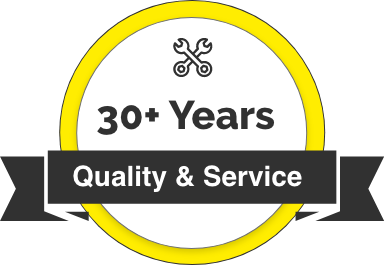 Related Articles
Stay Connected
Sign up for newsletter and recieve updates on new products, specials, and news.