New or Used Industrial Food Processing Equipment? How To Decide!
Food Processing
Reconditioning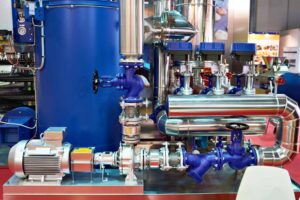 It's that time again. You've gotten the most you're going to get out of your industrial food processing equipment and it's time to ask yourself the age-old question: Should I invest in brand new equipment or find something reconditioned? Refurbished food processing equipment will certainly be more affordable up front. But what seller should you go with? And won't brand new equipment give you more mileage and provide more bang for your buck in the long term? With all these thoughts and questions running through your head while also considering budget, ROI, and performance, it can be difficult to make the decision. Reconditioned or new? Here are some questions to help you weigh the
pros and cons to both new and reconditioned equipment
, and guide you towards the right decision for your needs.
Questions to Ask about New vs. Reconditioned Food Processing Equipment
1. What Do You Need from Your Next Piece of Equipment?
In other words, what equipment requirements do you have and are there any specific features you're looking for? Think about what problems you had with your past equipment and shop around to see what equipment – either new or reconditioned – is right for you.
2. Is New Equipment within Your Budget?
Once you have your budget set, let yourself explore what brand new equipment would cost. Then take a look at reconditioned options to see how prices compare. You'll also want to ask the seller about how long the equipment is expected to last, how much energy the equipment will require to run, and what service or repair costs would look like. All of this adds up, so you'll want to find a cost-effective option.
3. What Reconditioning Has Been Done?
When comparing reconditioned equipment, make sure to ask about the equipment's history and reconditioning . Find out all you can about how the equipment performed with its last owner, what issues there may have been, and what the seller had to recondition in order to get it back into tip-top shape.
4. Can the Reconditioned Equipment be Customized to Your Needs?
Buying new oftentimes means getting exactly what you see. But what if you want or require a piece of equipment that fits your facility's specific needs? Like brand new equipment, reconditioned equipment can oftentimes be customized based on your requirements and what you're looking for. Be sure to ask about
customization options
when considering reconditioned equipment.
View Our Inventory of Stainless Steel Equipment
5. What's the Service Like if the Equipment Needs Repairs?
As already hinted at above, servicing and repairs can be costly if your equipment breaks down. This can eat a hole into your budget, especially if you've already invested a lot up front into new equipment. You'll also want to ask about speed and efficiency in case you ever need emergency repairs that can't wait days for a response.
Zwirner Equipment Offers Reconditioned Stainless Steel Equipment to Fit Your Needs
Finding just the right industrial food processing equipment doesn't have to be a hassle with Zwirner Equipment. We offer high-quality 
stainless steel tanks
and other equipment to keep your production running strong. We also provide
reconditioning options
and
emergency services
for customization and peace of mind. Learn more about our stainless steel food processing equipment and contact us today.
Call Today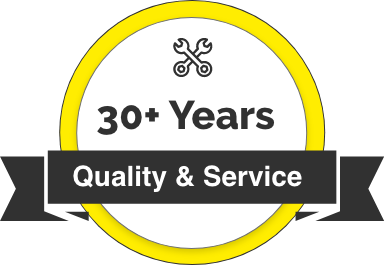 Related Articles
Stay Connected
Sign up for newsletter and recieve updates on new products, specials, and news.