Reconditioned Storage Tank Checklist
Reconditioning
Stainless Steel Tanks
Storage tanks
,
dairy equipment
and other
industrial equipment
 can be expensive. There are a lot of questions to ask yourself before you buy, including: "
Do I buy new or used?
" and "
Has the used equipment I'm considering been reconditioned?
" Each option has its merits, but today we're going to give you a few pointers on what to look for when buying
reconditioned
stainless steel tanks for your industrial needs. The word "recondition" gets tossed around a lot these days as if it were perfectly synonymous with "refurbish", but there are some key differences. You can buy a refurbished smartphone, TV, or even  a computer. But what does recondition really mean, and what do you look for when shopping for reconditioned equipment? To answer the first: the Merriam-Webster dictionary defines the word recondition as "to return (something) to good condition by repairing it, cleaning it, or replacing parts."  When referring to used merchandise, the term is often used to designate an item that has had problems fixed and/or been restored to good working order so that it can be sold.
View Our Inventory of Stainless Steel Equipment
To answer the second: we've put together a list you can use to determine if that reconditioned tank you're considering is going to be worth the investment you're putting into it. Don't get snowballed into buying inferior equipment just to save some money. Correctly reconditioned stainless steel tanks should last for years to come. Make sure you ask the equipment company this list of questions before you commit to buying a reconditioned tank.
Checklist
1. Has the original exterior paint been stripped? 2. Has the outside been primed and/or painted with high-quality paint? 3. Have the heat exchange surfaces been pressure tested? 4. Was the tank checked for deteriorated steel, and has it been repaired or replaced? 5. Were the mechanicals disassembled and inspected? 6. Have the seals, bearings and any other worn parts been replaced? 7. Are you able to test the tank for me to check the electrical system? 8. Has the tank been checked for leaks and sanitary connections? 9. Have the elastomers (rubber parts) been replaced? 10. Do you load the tank for transport? 11. Can you make needed modifications? 12. What other options are available to me? Getting positive answers to these questions will help to ensure that you are making a wise investment in your reconditioned stainless steel tank.
Call Today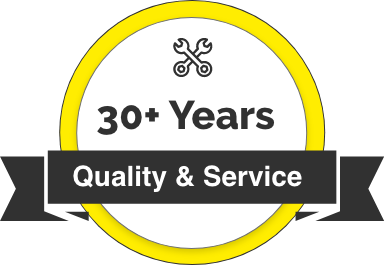 Related Articles
Stay Connected
Sign up for newsletter and recieve updates on new products, specials, and news.