4 Ways to Reduce Food Manufacturing Costs
Food Processing
Industries We Serve
Food processing is certainly no cheap venture. You have equipment purchase and maintenance expenses, recruitment, hiring, and training costs, employee wages, and bills to keep the facility lights on. Before you know it, your expense list can look pretty overwhelming and your mind immediately goes to worrying about how to keep your company profitable. Fortunately, there are some key ways your facility can go through a cost-effective transformation that reduces your food manufacturing costs.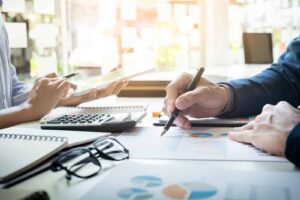 1. Take Advantage of Automation
The unemployment rate across the country is at a significant low point. While this is great news for our economy, it means you need to offer competitive wages to get people to come work for you. On top of that, you have to invest in retaining those employees and spend even more on recruiting, hiring, and training when employees leave for new opportunities. More and more companies are turning to automation to combat this spending. Automated technology is increasingly more affordable, minimizes headcount, and improves the quality of facility processes. Bottom line? Technology is definitely here to stay, and having a solid balance of high-functioning staff and automated processes can be a key part of your food manufacturing cost-reduction strategy.
2. Decrease Water Consumption
It takes a lot of water to keep a food processing facility running smoothly. While water is certainly a resource you can't go without, there are ways to reduce that business cost and make it more affordable:
Cut back on landscape water use. Lawn maintenance can require up to hundreds of gallons of water a day. While a healthy, green lawn makes your organization look welcoming, there are cost-effective options out there. Native landscapes don't require as much water and irrigation systems can help control the amount of water used each day.
Switch to low-flow systems. Most of your water should be used in your facility's processing areas. Cut back on water in bathrooms and kitchens by using low-flow fixtures in toilets and sinks.
Go green with your staff. Every employee plays a role in the amount of water used at your facility. Implement new cleaning processes that use less water and get your employees to join you in your commitment to saving water.
View Our Inventory of Stainless Steel Equipment
3. Invest in a New Refrigeration System
Since the refrigerant R22 will no longer be allowed in the U.S. by 2020, many food and beverage manufacturers are upgrading to low-charge packaged refrigeration or ones that use natural refrigerants like ammonia. This might seem like a large investment up front, but it'll be worth it in the long-run, especially with used and refurbished
refrigeration equipment
like ammonia chillers, condensers, evaporators, and compressors.
4. Use More Environmentally-Friendly Packaging
Another step towards reducing your food manufacturing costs and being more environmentally friendly is to update your packaging. Product packaging is notorious for being expensive and bad for the environment. Luckily, companies like
Oskar Blues Brewery
are finding packaging alternatives that are cheaper, more sustainable, and better for the environment. By using packaging suppliers like Dow Packaging and Specialty Plastics, Berry Global, and Ampacet, Oskar Blues Brewery have seen 40% cost savings and expects a 51% decrease in greenhouse gas emissions.
Zwirner Equipment Offers Cost-Effective Stainless-Steel Equipment
It's easier than you may think to cut down on your food manufacturing costs. If your equipment is in desperate need for an upgrade, look no further than Zwirner Equipment. We provide high-quality,
reconditioned
stainless steel equipment that will help you cut back on your expenses and be a bit more environmentally-friendly. Check out our inventory of
stainless steel tanks
and
processing equipment
and contact us today to learn more.
Call Today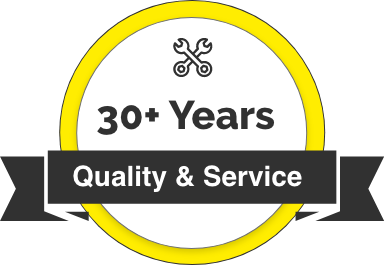 Related Articles
Stay Connected
Sign up for newsletter and recieve updates on new products, specials, and news.