What You Need To Start Your Own Brewery
Brewing Equipment
Industries We Serve
There is a dream that many have shared: to be able to make their own beer and learn the art of producing their own special brew. This is something that can be done on a small scale in your home for under $100. But what if you create a brew that you think can go all the way to the top? Unfortunately, there is a lot more than just hops, barley and malt that goes into starting a brewery.
Starting the Business
Once you have your brew recipe secured, you will want to go through the process of creating a business to run your brewery under. You will need to choose a name that has not been used by any other brewery and then go through all of the legalities and paperwork required in starting a brewing company (which is more than you might realize). Ensure that you are fully aware of the local laws, regulations and ordinances for alcohol production. Also, be sure that you will have the ability and drive to take care of the accounting, sales and other business aspects that you will need to make your small (micro)brewery profitable.
Getting The Right Equipment
Once you have acquired the capital needed to get started, you can purchase the brewing equipment! The best way to get started is with some high-quality used brewing tanks. At a minimum, you will need hot and cold 
storage tanks
, fermenting machinery, kegs, kettles, steam-operated brewing systems, fluid processing instruments and controls, and the building that will support the size and purpose of a brewery. The size of your operation will dictate the amount of stainless steel tanks and machinery that you should buy as well. Keep in mind—all of the cleaning of the instruments and plumbing needed for that side of the brewing process will need to be taken care of, too.
View Our Inventory of Stainless Steel Equipment
Operations
Some of the operations associated with running a brewery include constant cleaning of the equipment, repairs to equipment, inspections and reporting. Again, the production of beer is a messy process and leaves very dirty instruments and storage tanks to prepare the next batch for fermentation.The efficient operation and cleanliness of a brewery is vital to its success, just as much as brewing the perfect taste. When it is all said and done, if you have the passion for sharing the flavor of your specific brews and the ability to see it pleasing the palates of others, then you have enough to start. If you plan effectively, buy the
right equipment at the right price
, stay compliant with local laws and regulations, and keep a balanced budget, you can succeed in your dream to start your small brewery operation.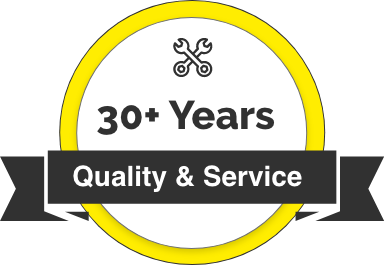 Related Articles
Stay Connected
Sign up for newsletter and recieve updates on new products, specials, and news.