What is a Shell and Tube Heat Exchanger?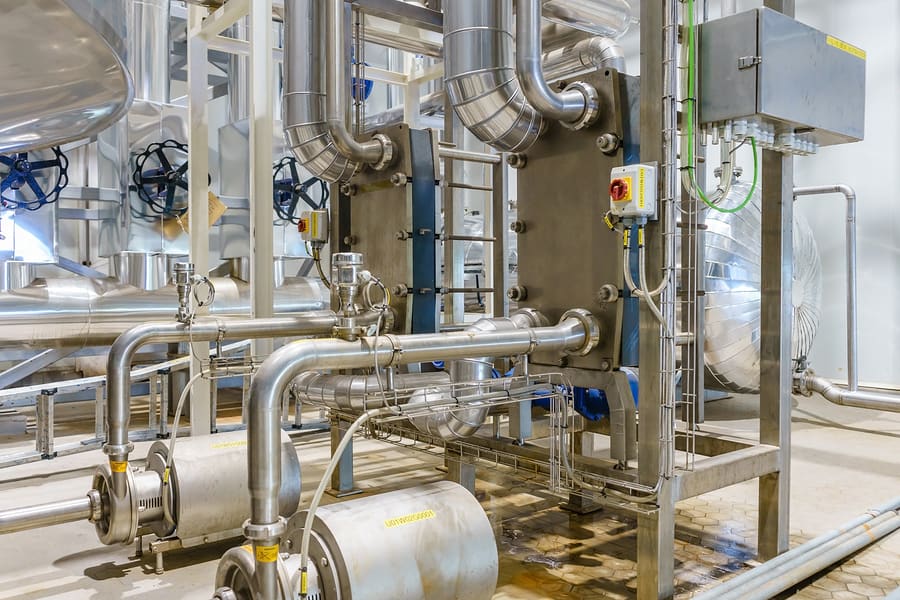 A shell and tube heat exchanger is a type of heat exchanger that works by having a set of tubes inside a vessel that's designed to collect and transfer heat between two fluids. Both the shell and the tubes are designed to work together to provide heat.
Application
Two fluids, which are separated by their starting temperatures, flow through a heat exchanger. The heat from one of them is then transferred to the other through the tubes lining the platform. A two-phase heat exchanger can be used to separate a liquid from a gas or to boil it into a liquid, which can be either be a vapor or a liquid (called condensers). This type of heat exchanger is usually used in steam engines. These units are used in air-cooled chillers and liquid-cooled chillers. They are also used in condensers and evaporators.
Design
The shell and tube design can vary depending on the material used and the shape of the tubes. Some tubes are designed to be straight or bend in the shape of a U.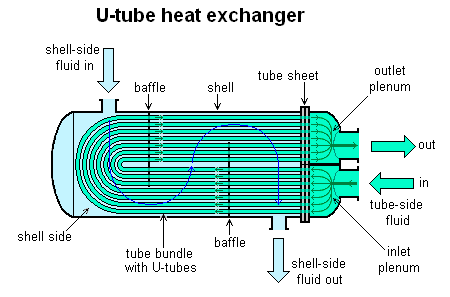 Nuclear power plants use shell-and-tube heat exchangers to convert waste water into steam. These components are commonly used in pressurized water reactor plants.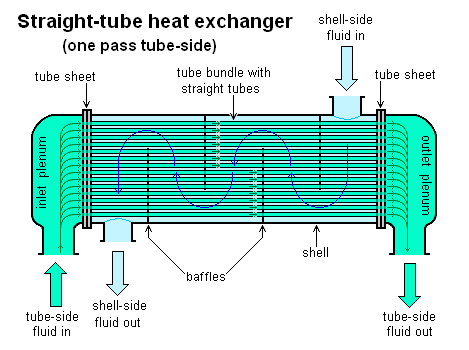 A surface condenser in a power plant is typically a 1-pass straight-tube heat exchanger. This design feature makes it easier to build since the fluid can always enter and exit the same side.
A baffle is a type of device that is used to direct the flow of fluids through a shell side. It is usually attached to a tube bundle to prevent it from taking a short cut.  Counter-current heat exchangers are more efficient than pass heat exchangers due to their ability to allow the highest temperature difference between hot and cold air streams. Many companies avoid using two pass heat exchangers as they can break easily.
Tube Material
Good thermal conductivity is a requirement for a tube material to transfer heat well. This is because the temperature difference between the hot and cold sides of the tube can affect its operation. The material used for making tubes should be suitable for both the shell and the tube side fluids for long periods to minimize the possibility of corrosion. It should also be strong and can resist staining and other damage. Many high quality tube materials such as aluminum, titanium, chromium, manganese, and copper are commonly used to make these components.
More Applications
A shell and tube heat exchanger is an ideal cooling solution for a variety of applications, such as oil and hydraulic fluid in engines, transmissions, and power packs. They can also be used to cool swimming pool water and charge air. One of the main advantages of using a heat exchanger or a shell is that they are usually easy to service. This is especially true for models with floating tube bundles. One of the main advantages of using a shell or a tube heat exchanger is that it is often easy to service. This is especially true for models where a floating tube can be installed.
In tube and shell heat exchangers, there is a potential for a rupture to occur, which could cause high pressure to enter the low pressure side of the heat exchanger. This could affect the integrity of the shell and release flammable gas or liquid. To prevent this, the protection devices should be installed directly on the shell.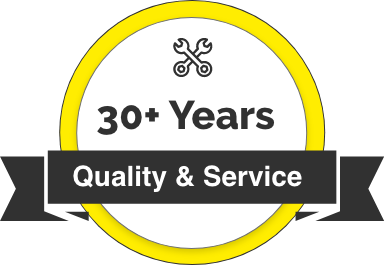 Related Articles
Stay Connected
Sign up for newsletter and recieve updates on new products, specials, and news.