To Our Customers,
Like many of you, we continue to experience the impact from the evolving COVID-19 health situation. The impact of the COVID-19 pandemic continue to send ripples through the country's economy and supply chain.
As things continue to change, we understand that most of our customers are part of a supply chain that cannot just shut down. Therefore, Zwirner Equipment Company is committed to continuing to meet your needs for as long as circumstances allow.
We have a large inventory of used food processing equipment in stock. If your equipment goes down due to a lack of supplies, we have a good chance of being able to come up with options to keep you in operation. Fabrication services, this is a time when the ability to improvise may be crucial. We're working to keep our skilled workers available to be inventive if the need arises.
We are attempting to remain open during normal business hours, but this will not come without some difficulties and restrictions, of course. We have been forced to implement efforts to limit employees' potential exposure to the COVID-19 virus. Our main concern is with the health of Zwirner Equipment employees, our customers' employees, and our communities.
As we continue to operate during this pandemic, we will be implementing the following measures:
While our offices are open, we are not allowing walk in customers unless there is an urgent need and prior arrangements are made and agreed upon. Please call us to make these arrangements.
Some employees will be working from home and responses may be slower than usual.
We are limiting any field service trips that require travel. Local trips will be on a case-by-case basis.
In general, we are minimizing contact by suspending sales calls to customers, except by specific request. If needed, please call us to make these arrangements.
Our priority is to support our customers' needs while ensuring the safety and well-being of our staff. We appreciate your patience and understanding as we work together to get through this crisis.
Thank you,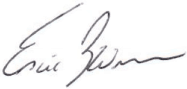 Eric Zwirner
Founder & CEO
---
Contact Zwirner Equipment Company
580 Industrial Park Drive, Hartsville, TN 37074
Phone: (615) 680-3312
Fax: (615) 680-3267
---
Additional Resources From Zwirner Equipment:
Stainless Steel Equipment and Products
Blog: 3 Ways Food Processors Can Keep Up With Demand During COVID-19 Pandemic
---
Additional Resources From The CDC:
For more information regarding the COVID-19 pandemic, please refer to these resources from the Centers of Disease Control and Management (CDC):