4 Things to Know About Plant-Based Meat Production
Food Processing
Industries We Serve
There's no question that plant-based meat has become more and more popular over the last couple years. From fast food restaurants to your local grocery store, the demand keeps going up. As a result, plant-based protein is one of the hottest raw materials in food processing.
For decades, scientists have been working on ways to create plant-based proteins to replace traditional meat. And if you've had plant-based meat recently, it's surprising how much it can taste like the real thing. But what does the plant-based meat alternatives trend mean for the food processing industry? This year alone, big companies like Tyson, Purdue and Nestle have released their own plant-based meat alternatives. When a trend gets this big, it's natural to have questions. In this post, we're going to highlight four things you should know about plant-based meat production.
1. Vegan Meat Production is Better for the Environment
One of the main selling points of vegan meat production is its impact on the environment. In fact, according to the
Food and Agriculture Organization
, about 15 percent of greenhouse gases are caused by livestock. Plant-based food in comparison has a much lower impact on the environment. Recent studies have even shown that one plant-based meat burger patty uses 83 percent less water to make. Being more environmentally friendly has gained the interest of many consumers. But, there's one problem the industry is currently being faced with: scale. The production of plant-based meat alternatives is complex and expensive. Many of the largest plant-based meat manufacturers are investing in ways to innovate their production process. By creating efficiencies, the hope is for companies to be able to keep up with the growing consumer demand.
2. Let's Talk About Heme
Simply put, heme is the protein that makes meat taste like meat. It's also responsible for a bunch of chemical reactions while the meat is cooking to give it it's taste. So how do plant-based meat alternatives achieve this same taste? One of the most popular methods is taking the DNA from the roots of soy plants. Similar to how some beer is made, this DNA is put inside genetically engineered yeast, which is then fermented. At the end of this process, a plant-based heme is created and can be used to make vegan meat taste like the real thing. However, there are still some questions about this part of the production process. This part of soy contains a compound called isoflavones. Some findings show that this compound can promote the growth of cancer cells. Whether this is a trend or not, it's something the industry will have to deal with moving forward.
View Our Inventory of Stainless Steel Equipment
3. Vegan Meat Production Uses Extrusion Technology
Now that we've talked about the taste, it's time to dive into the texture. Extrusion technology is a processing technique that gives plant-based meats its texture. How does it work? During this process, the plant-based proteins go through thermal and mechanical stresses. As a result, the proteins structure changes and they can shape into a texture like raw meat. Imagine the proteins heating up and then rapidly cooled. As they cool the protein mixture goes through a thin slot or valve that pushes the proteins into the thin and malleable texture you see at the store. But this process doesn't stop there. Wet texturization is a new step in the process. This extra step uses starches, fibers and other additives to create a more fibrous meat-like texture to the product. Products that use this extra step are often packaged in wet condition.
4. Does Plant-Based Meat Alternatives Mean the End of Traditional Meat?
The short answer is no. In fact, over the last year, the demand for traditional meat has grown. Why? Well, there are many emerging economies that are growing throughout the world. And one of the first luxuries these countries want as they become wealthier is meat. What does this mean for
food processors
? There's no question that vegan meat production is on the rise. But it's still early on and the demand for animal meat isn't going away. While plant-based meat is worth exploring, you don't have to make a drastic change to ensure profitability for your business. In fact, finding ways to expand your current production is sometimes a better first step.
Discover Quality Used Stainless Steel Equipment at Zwirner
At Zwirner Equipment, we're committed to helping your business grow. We offer a variety of used stainless-steel processing equipment. It's a great cost-effective way to expand your production. If you're in the food-processing industry, you don't necessarily have to jump on the latest trends to build your business.
Contact our expert team
to discuss your needs or take a look at our
current inventory
today.
Call Today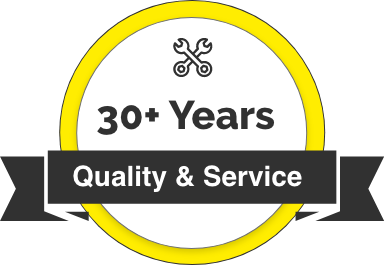 Related Articles
Stay Connected
Sign up for newsletter and recieve updates on new products, specials, and news.