5 Tips For Risk Management in the Food Industry
Food Processing
Industries We Serve
Quality Control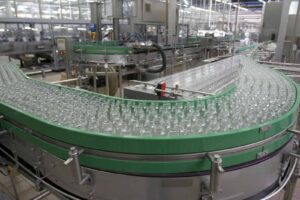 Natural disasters, unexpected requirement changes, limited resources, technological problems, and other events you could never see coming. All these threaten your supply chain and food processing equipment. And when you're dealing with something has fragile as food, supply chain disruptions and mistakes can affect people's health and safety. So, what can plant managers do to mitigate as many supply chain risks as possible? Here are 5 ways to keep your food manufacturing on track and running smoothly.
1. Be Strategic with Your Supplier List
Every player in the supply chain has his own job to do. When one player doesn't show up or has a bad day, it disrupts all the other players' and their ability to do their own jobs effectively. There can be any number of reasons why a supply delivery would be delayed, but in order to minimize those disruptions, consider your supplier list carefully. Be strategic about who you work with and make sure all suppliers have strong reputations and won't have any issues delivering the materials for your product. It may also be worthwhile having some back-up suppliers on hand in case unforeseen circumstances occur. These precautions can help avoid financial damage and losses in productivity.
2. Make Sure Your Equipment is in Tip-Top Shape
As much as you rely on your suppliers to get their jobs done, you rely on your own manufacturing twice as much. This means that all of your food industry equipment
needs to run flawlessly
day-in and day-out. After all, without your food processing equipment, you and your team wouldn't be able to get anything done. Make sure you invest in either new or gently-used equipment that has been reconditioned to fit your specific needs and comes from a reliable supplier. Some suppliers even provide
emergency services
in the event that your equipment needs quick repairs.
View Our Inventory of Stainless Steel Equipment
3. Optimize Your Inventory Processes
Inventory management is necessary for a successful supply chain, but even more so in the food industry. That's because errors in the storing and handling of food can result in serious safety hazards for the general public. In fact, the CDC estimates 48 million Americans get sick annually from food poisoning. To limit human error in food processing, manufacturers in the food industry are moving away from spreadsheets and manual processes to technology and advanced inventory strategies. These solutions offer significantly more operational efficiency and safer customer service.
4. Invest in Supply Chain Management Solutions
Speaking of inventory management, supply chain management software is a powerful solution to execute on your optimizations. While not a ground-breaking concept, on-demand supply chain management can do a lot more than just help manage your inventory and equipment. With SCM technology, you can mitigate incoming risks to your food processing equipment, identify better supply and delivery routes and schedules, discover planning efficiencies, and find areas in your business where you can
cut costs to increase profitability
.
5. Get on Top of Cyber Security
Businesses in the food industry today live in a digital world where their data and information are stored online. While there are benefits to this approach, the greatest risk to it is cyber security breaches. Some of the latest cyber hacks took down big dogs like Equifax, Uber, and Yahoo, so that alone should tell you how critical it is to keep your information safe. To stay ahead of cyber security, look into liability coverage and invest in a reputable security tool to keep your data and information protected.
Drive Efficiencies with Excellent Food Processing Equipment
Part of running a smooth and efficient supply chain is having food processing equipment you can count on. At Zwirner Equipment, we specialize in
serving
the
food processing
and
food service
industries. We provide and
deliver
the highest quality of new and used processing equipment, machinery, engineering, parts and
services
. Learn more about our dedication to
customer service
, and contact us today for more information on our food processing equipment.
Call Today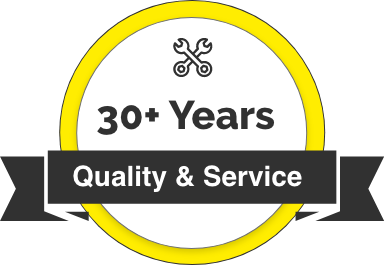 Related Articles
Stay Connected
Sign up for newsletter and recieve updates on new products, specials, and news.