Why Buy A Used Dairy Tank?
Reconditioning
Stainless Steel Tanks
There are a lot of industries that use 
stainless steel tanks
: the dairy, food processing, beverage, brewing, and micro brewing industries to name a few. They can be used to store such diverse substances as chemicals, food, water, and even gases. One of the major uses for stainless steel tanks is for storing and processing milk in the dairy industry. If you're involved in the industry, you may hear these referred to as dairy tanks or milk tanks.
What Are Milk Tanks Used For?
Milk tanks and silos are key pieces of equipment for dairies of any size. Insulated tanks and silos are needed for receiving, processing, and storing raw milk, as well as the finished products, before they are packaged or further processed. Effective insulation allows milk, cream, and other dairy products to remain fresh for long periods of time, helping maximize the efficiency of the average dairyman's operation. Buying 
new equipment
 can be too expensive for many business owners. Buying used dairy tanks, used milk tanks, or other used dairy equipment can be an economical alternative for the savvy dairyman.
Reconditioning Used Dairy Equipment
A properly reconditioned dairy tank can cost substantially less than new equipment and should be almost as good. The 
reconditioning process
 can be quite involved. Some of the processes included in the proper reconditioning of used dairy equipment are:
Exterior painted surfaces are sandblasted and recoated with epoxy finish
Deteriorated steel is repaired or replaced
Heat exchange surfaces are pressure tested
Mechanical systems are disassembled and inspected
Bearings, seals, and worn parts are replaced
Electrical systems are tested
New elastomers are installed
View Our Inventory of Stainless Steel Equipment
Utilizing reconditioned used dairy equipment is cost-effective way for dairymen to accomplish making a great product at a lower price. Reconditioned equipment is also perfect for both small and larger scale purposes. Purchasing a high-quality used dairy tank at a reduced cost is the more economical choice for the small dairyman as well as for a dairy operation with an extensive product line. Choosing a used dairy tank can help your bottom line without sacrificing your ability to store and process your products. To see a list of the inventory that we currently have in stock,
head to our products page
.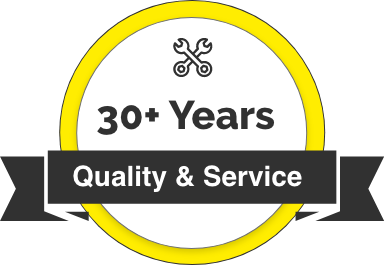 Related Articles
Stay Connected
Sign up for newsletter and recieve updates on new products, specials, and news.